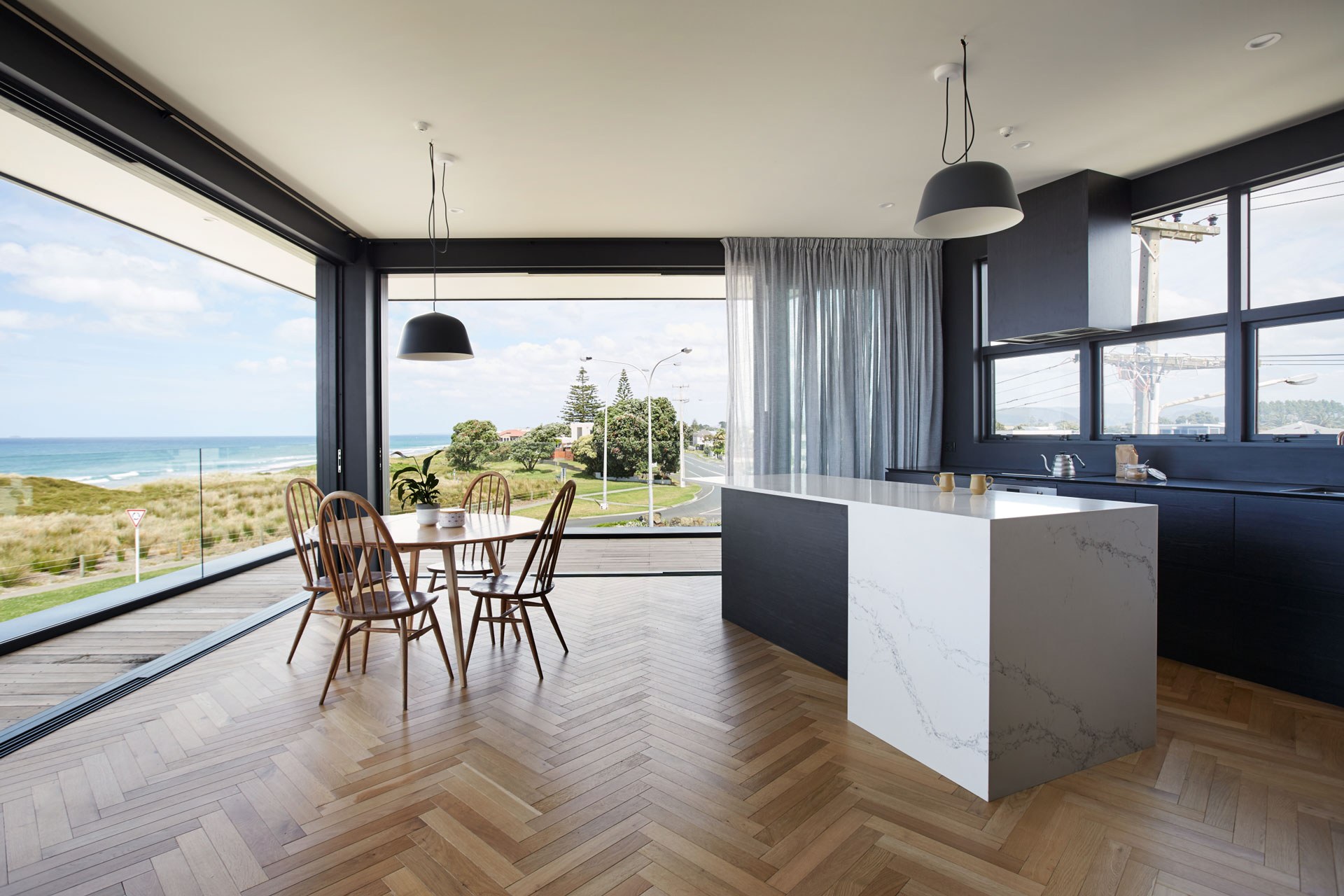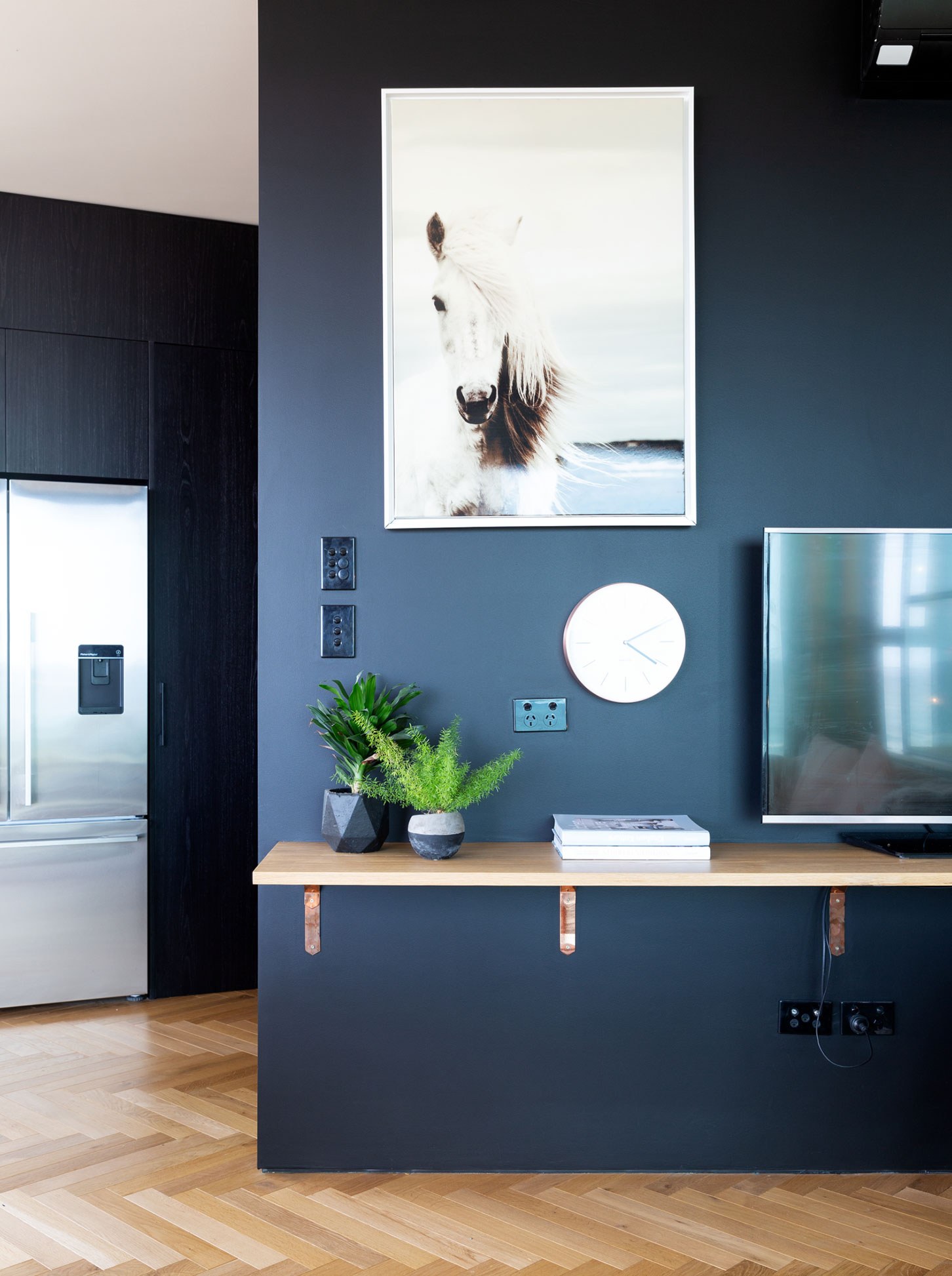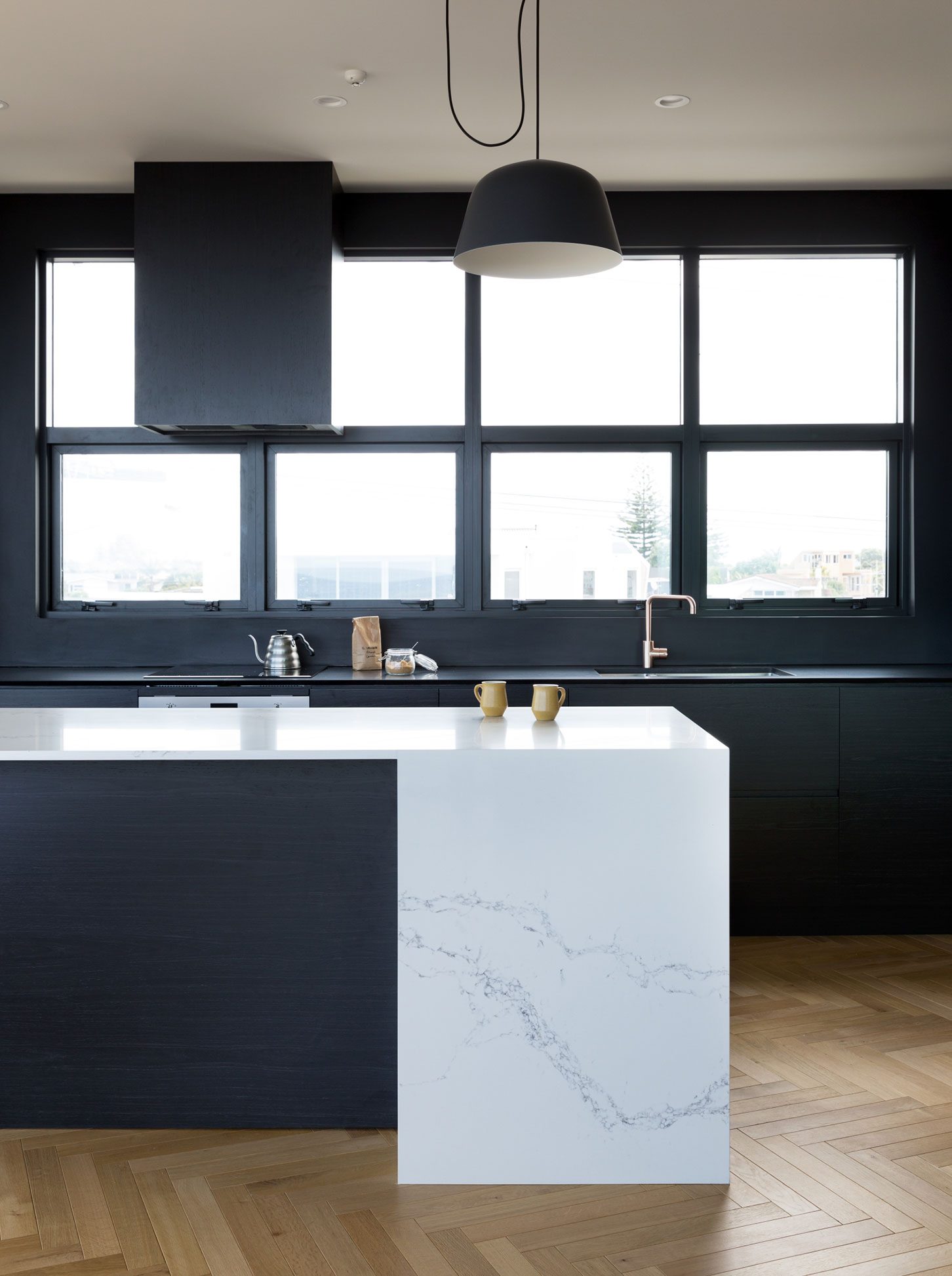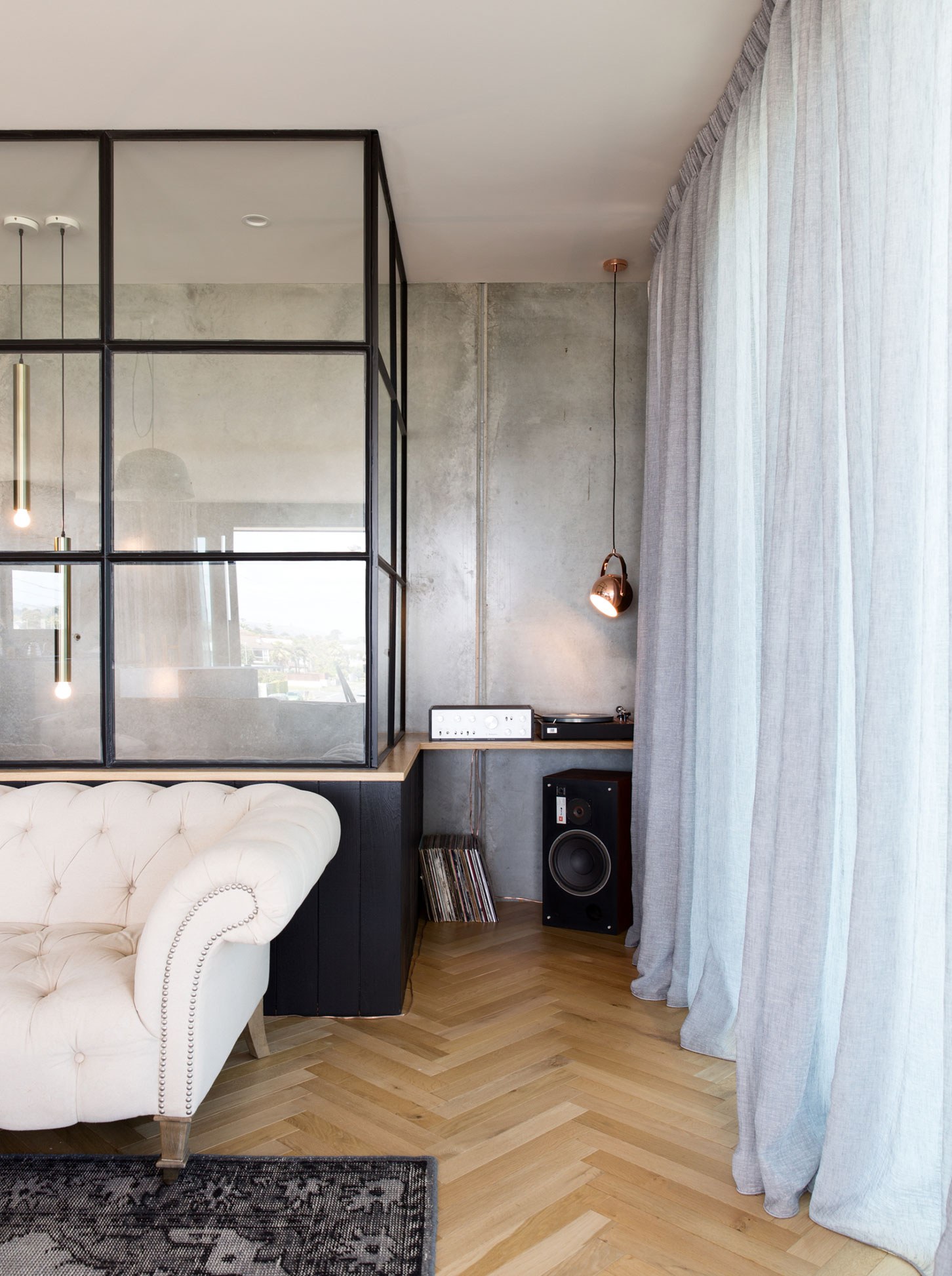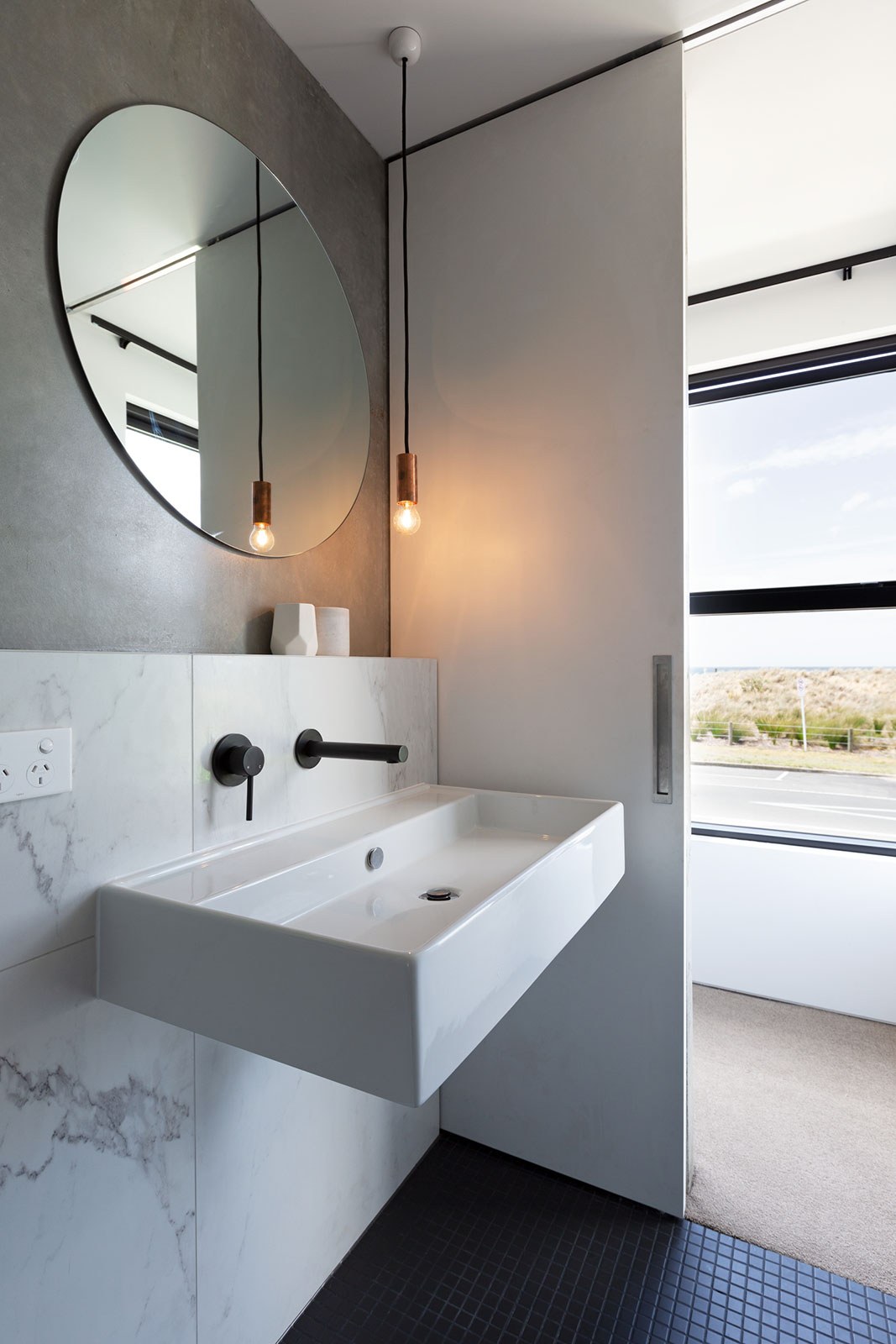 Mount Maunganui, NZ 2016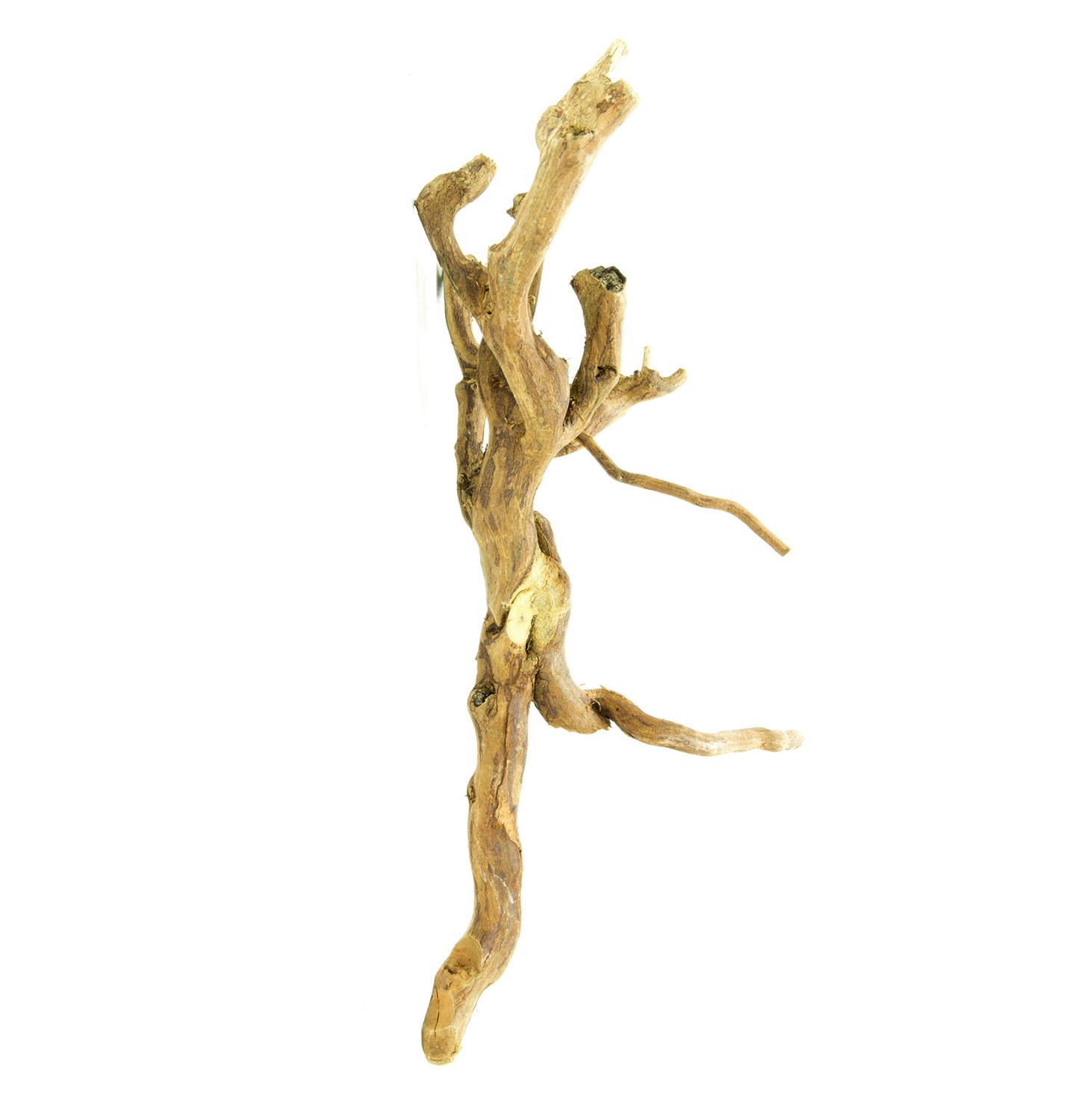 In a location which stole our hearts, you'll find this 3 storey townhouse with simply spectacular views. The challenge here was to create a space which elegantly sat within its awkwardly shaped position whilst maximizing the impressive outlook.
European sand-coloured bricks were selected for the cladding for the first 2 floors, with large sliding doors opening up the seafront aspects of the top floor. Tilt slab was left exposed for the connecting wall and feature internal wall, with oak herringbone flooring laid through the top two living areas. The functional ground floor features a double garage and generous laundry and desk space. There's an additional guest suite which opens up to the beach-side lawn strip.
Climb the steel staircase with herringbone steps to the first floor where you'll discover the master suite with walk-in wardrobe and ensuite plus two additional guest rooms. The feature bathroom includes a luxurious undermounted bath, encased in marble tile. Your next ascent to the top of the house leads you to a painted black hallway with a hidden pivot door w.c. The black wall continues to the rear of the kitchen, with a waterfall marble white island casting your eyes out over to the sea.
A feature glass wall with steel detail amplifies light through both the stairway and living area and a ply shelf leads you around to the music nook. Almost completely open, the living space is ready for any social get-together, and if the beach life gets too much for the guests, they can go back down in the convenient lift.
Architect: Tane Cox of Red Architecture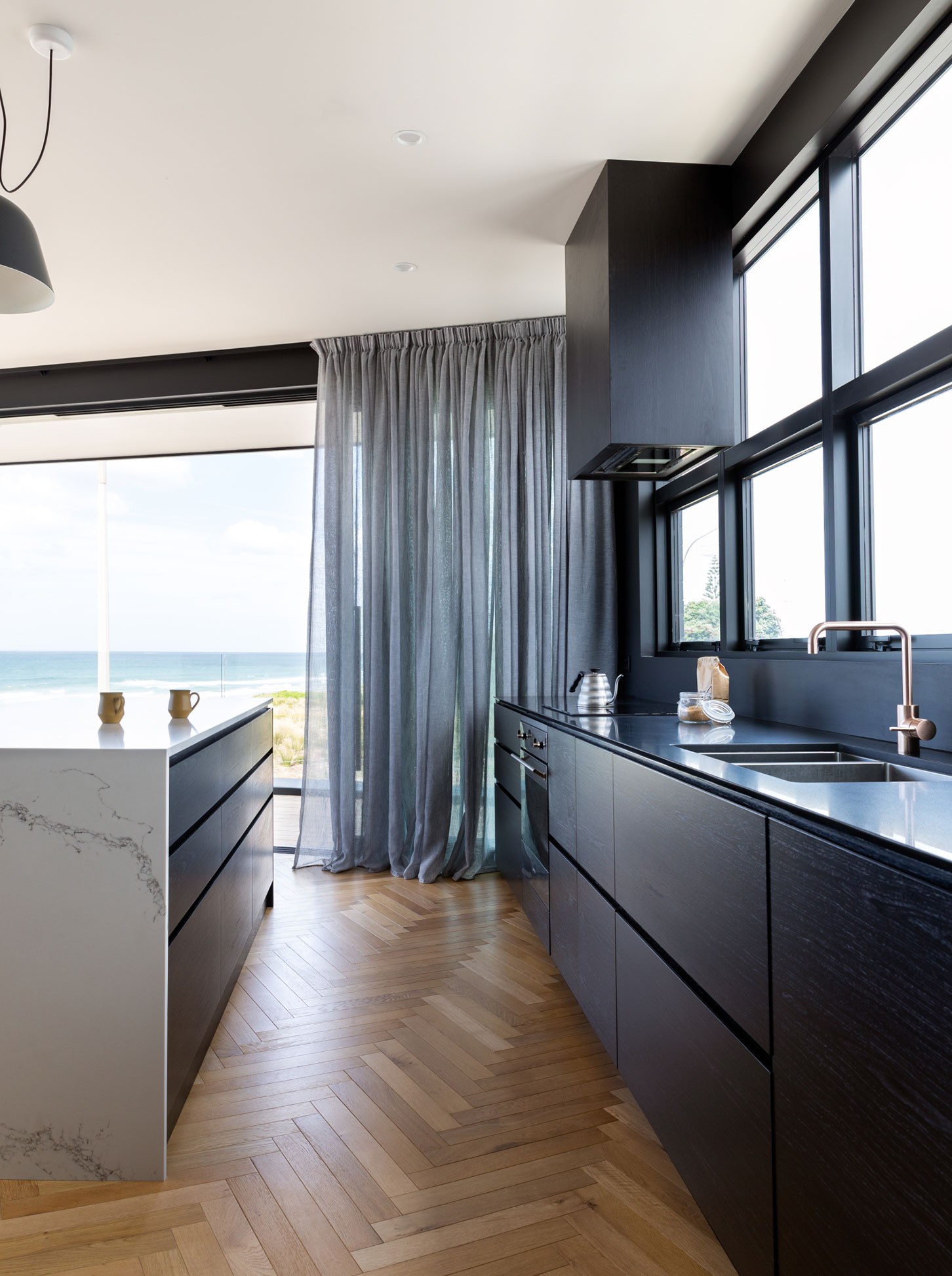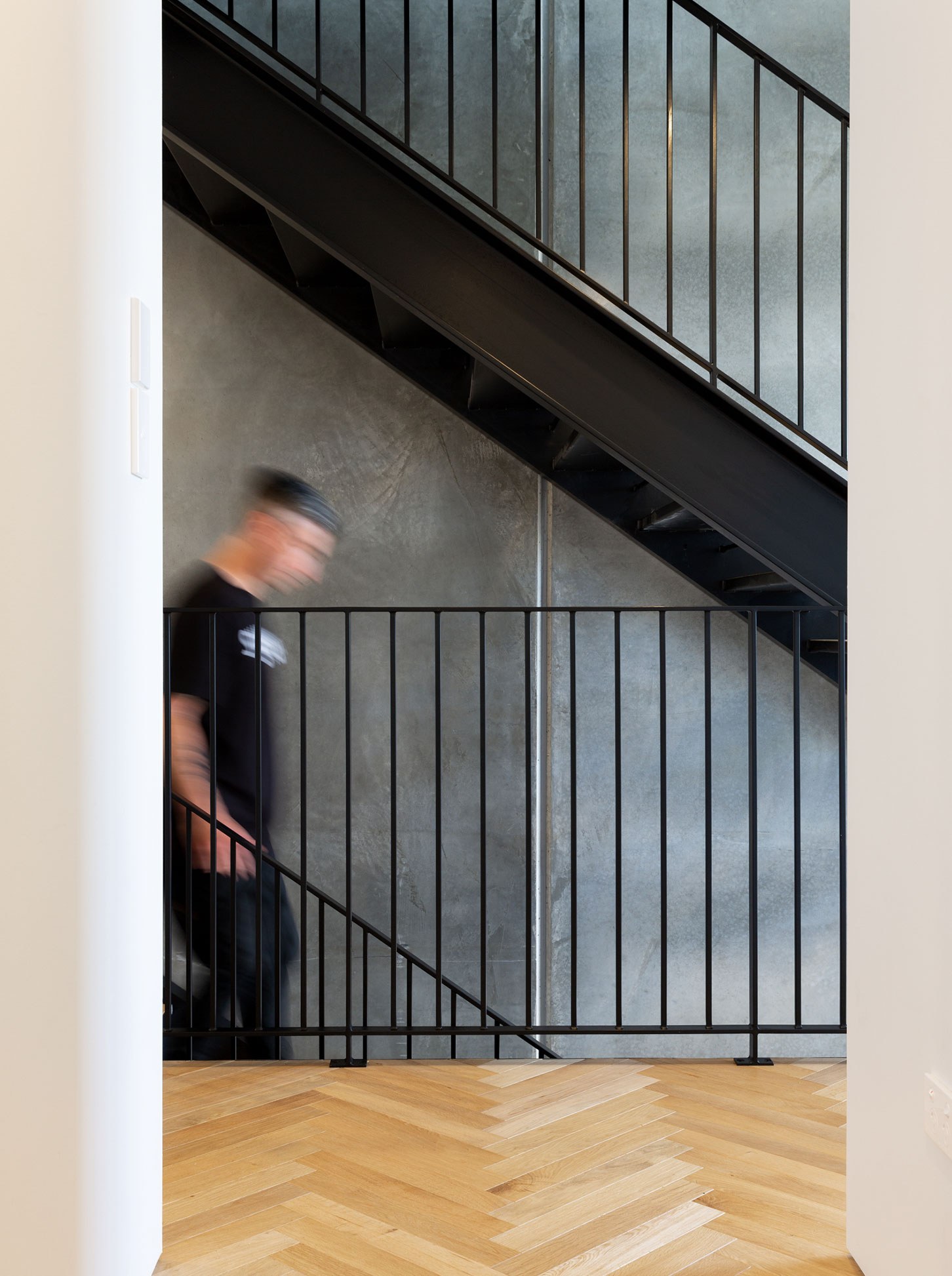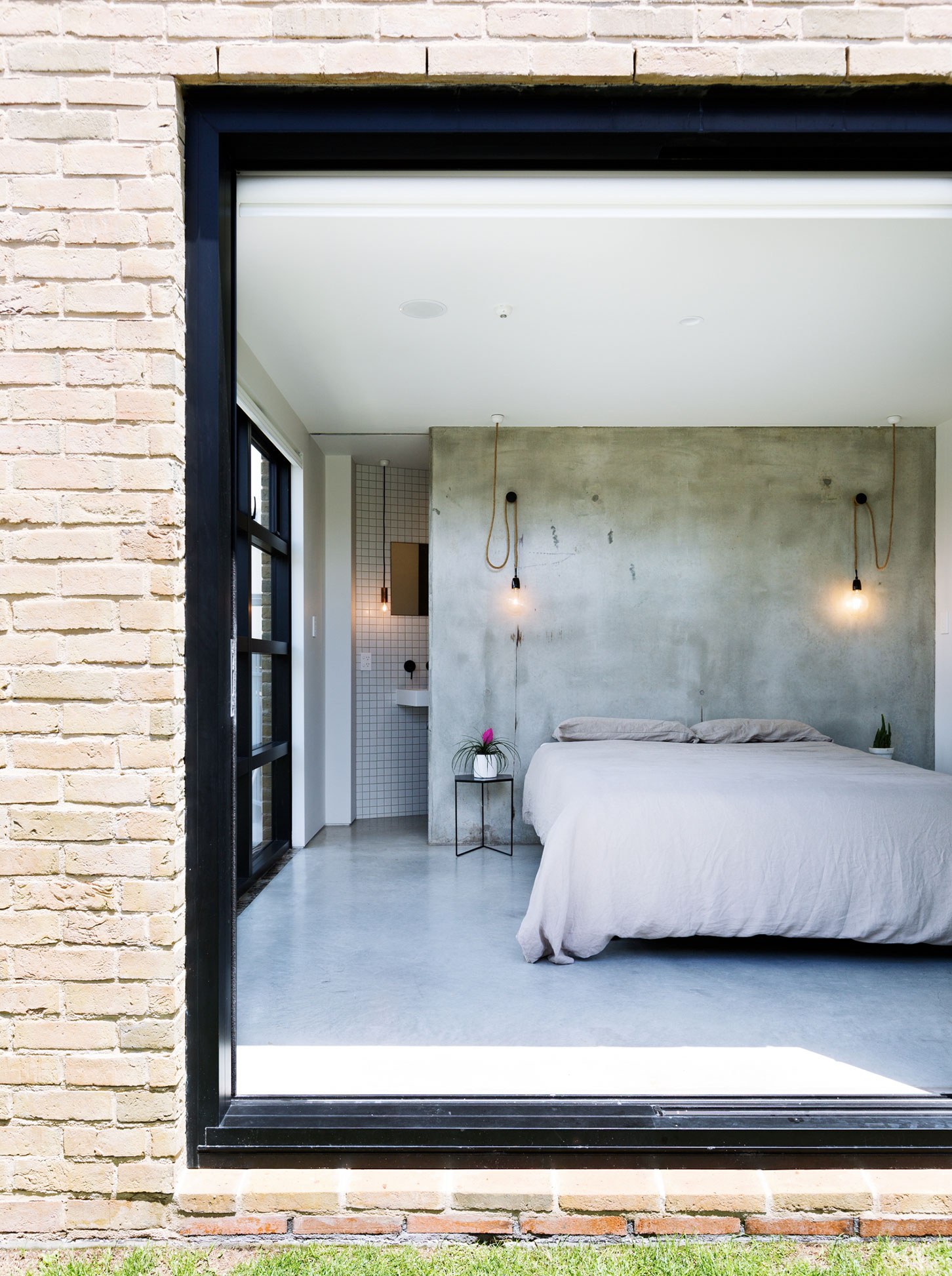 Next - A Cute House